Acupuncture has such a high success rate due to the fact that it treats the cause of the condition. Since acupuncture allows the body to store itself to a balanced state naturally, this allows for many positive side benefits as the root of the problem is being addressed and not just masking the symptoms.
Wellness Starts Here
Acupuncture, a component of Chinese medicine, is an ancient art of healing dating back thousands of years. The careful stimulation of critical pressure points have been shown to treat a wide variety of ailments.
Free Your Energy
Suction cups are often used for a procedure called, cupping, to promote better circulation to a particular area. When these round cups are placed on the skin, it will help bring new blood flow to the area in addition to freeing the meridian of any blocked energy.
Capable Staff ...
The Ly's are certified and trained in Traditional Chinese Medicine in China, which requires more extensive training than they encountered while receiving their license in the US.
WHAT WE TREAT
We have successfully treated a wide range of ailments.
Musculoskeletal Health
Musculoskeletal disorders (MSDS) are conditions that can affect your muscles, bones and joints. MSDs include, but are not limited to:
Arthritis
Back, Neck and Spinal pain
Sciatic nerve pain
Chronic fatigue syndrome
Repetitive stress injuries
Migraine headaches
TMJ
Dental pain
Bruxism (teeth grinding)
Fibromyalgia
Lyme disease
Restless leg syndrome
Facial Palsy
Hyper/hypotension
Bones spurs
General pain management
Irregular heartbeat
Respiratory and ENT Health
Seasonal allergies

Chronic obstructive pulmonary disease (COPD)

Sinusitis

Sleep disorders (sleep apnea and snoring)

Tinnitus

Rhinitis

Asthma

Hearing

Vertigo

Headaches

Migraines

Swallowing

Speech

Dry mouth
Neurological Health
Neuropathy

Stroke  

Trigeminal Neuralgia

Urinary disruptions  

Carpal Tunnel Syndrome

Headaches

Postural Orthostatic Tachycardia syndrome (POTS)
Reproductive Health
Infertility

Erectile dysfunction

Incontinence

Regulating the menstrual cycle

Premenstrual syndrome (PMS)

Endometriosis

Breech birth presentation

Menopausal symptoms

Normalizing hormones

Induction of labor

Ovarian cysts

Pregnancy side effects (morning sickness, heartburn, edema, musculoskeletal pain)

Bladder support

Urinary tract disorders
Psychological Health
Anxiety disorders

Major Depression

Panic attacks

Mood disorders

Addiction

Obsessive Compulsive Disorder (OCD)

Post-traumatic stress disorder (PSTD)

Borderline personality disorder

Attention Deficit/Hyperactive Disorder (ADD/ADHD)

Memory

Insomnia
Dermatological Health
Shingles

Rashes

Acne

Folliculitis

Cosmetic treatments
Weight Management
Gastrointestinal Health
Improving motility

Acute and chronic gastritis

Irritable Bowl syndrome (IBS)

Acid Reflux (GERD)

Ulcerative colitis

Gastropareses

Diverticulitis

Diverticulosis

Crohn's disease

Constipation

Diarrhea

Heartburn

Food poisoning

Peristalsis
Immune System Health
Adjunctive therapy in oncology treatments

Lupus

Diabetes

Multiple Sclerosis

Cold and Flu

Endocrine health
Thyroid disorders

Myasthenia Gravis
Other Health Benefits
Blood pressure

Poor circulation

Quitting smoking

Energy
Acupuncture can not only treat but help to manage symptoms of many medical disorders and discomforts. If you or someone you know is experiencing something not listed please feel free contact us for more information.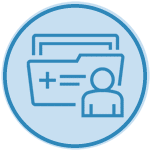 TESTIMONIALS
The Stories of Our Patients
THEY REMOVED MY PAIN
The Story of Clay Townsen
ALWAYS CLOSE TO US
The Story of Cynthia Payne
Contact us if you have any questions.