Location: Huntsville AL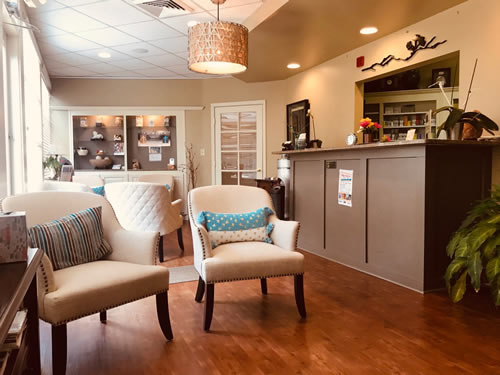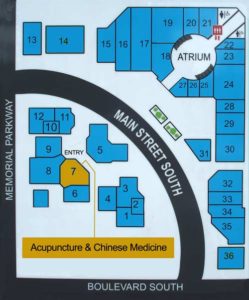 Acupuncture and Wellness Center is conveniently located in Huntsville's Main Street South complex on South Memorial Parkway. With multiple treatment rooms, our clinics' relaxing décor is perfect solution for your acupuncture needs.
Our staff is well trained. The Ly family has a rich history in providing healing through acupuncture that dates back four generations. In addition to acupuncture, our acupuncturists also use moxibustion, cupping therapies, and electrical stimulation to promote healing.
Dr. Ly recommends patients begin with four visits to give enough time to determine if the acupuncture treatments are working. Most sessions last about an hour but can vary based on the patient's condition and treatment regimen. Although acupuncture can indeed fix the root cause of pain, symptoms may come back simply because of habits, lifestyles, or work.
If you are coming from the downtown Huntsville, you will exit at the Martin Road / Byrd Spring Exit and turn right into the Main Street South complex. If you are south of Main Street South, you will travel north on Memorial Parkway, exit onto Martin Road and loop back onto the south access road, at which point you will see the Main Street South building on the right. Follow the sidewalk to our office entrance is located in a central courtyard area behind Sabghi Jewelers.
The Acupuncture & Wellness Center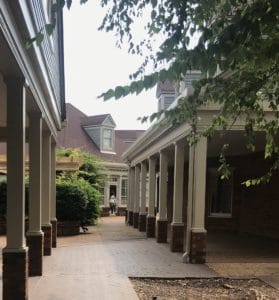 treats: addictions, allergies, arthritis, shingles, back and knee pain, bell's palsy, bladder conditions, chronic fatigue, depression, digestive disorders, fibromyalgia, impotence, infertility, lupus, menopause, migraines and headaches, neck, neuropathy, skin conditions,  strokes, TMJ. When properly administered by a qualified acupuncturist, ear acupuncture may help some people lose weight.
Contact us if you have any questions.